If there is one thing an Andalucian native can boast about, it's about the excellent local cuisine. The Costa Del Sol is one of the tourist hotspots of the country so it's no wonder that some of the best chefs flock here to open restaurants. Currently there are 10 Michelin stars spread over 8 restaurants in the Malaga region.
Bibo Dani Garcia
The only restaurant in Malaga with 3 stars to it's name, Bibo Dani Garcia is located in Marbella, in the patio of the Hotel Puente Romano. The restuarant's motto "pensar en local y cocinar en global" (thinking locally and cook globally) turned the venture into the crown jewel of chef Dani Garcia's restaurant empire. The restaurant has since closed this autumn with the vision of taking a break to create an entirely new cuisine.
Skina
A totally unique experience. A restaurant with only 4 tables. Skina was designed for intimacy. Situated in the Old Town of Marbella and directed by chef Marcos Granados, the restaurant boasts dishes like oxtail ravioli infused with coffee.
El Lago
Specialising in elevated Andalusian cuisine, El Lago is located on one of the most exclusive urbanisations in Marbella, Elviria Hills. The restaurant won it's star in 2005 and is famous for dishes such as the vegetable ceviche with avocado or the raw goat's milk cheesecake with grape sorbet. Menus cost between 55€ and 75€.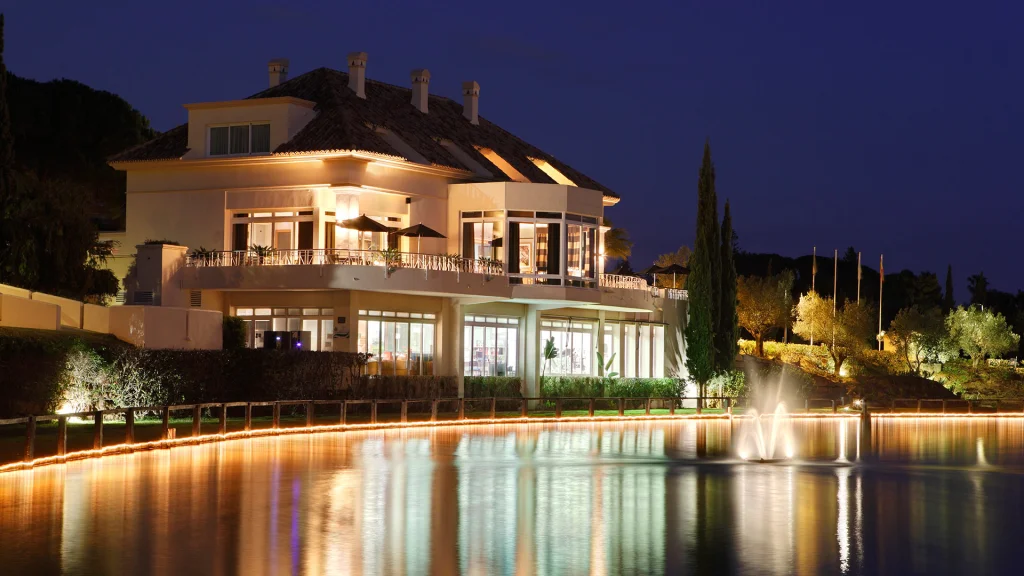 José Carlos García
Sat on the port of the Malaga, Muelle Uno, José Carlos García has created a "menu that looks at Malaga culture", refining and revamping familiar local dishes. This is a very small restaurant of only 6 tables and menus range from 52€ to 127€ per person.
Bardal
Our next Michelin starred restaurant is located in the emblematic town of Ronda and has two stars to it's name. In a short amount of time it has become one of the most popular restaurants in the region. With chef Benito Gomez at the helm, the mission of Bardal has always been to portray the essence of local food producers, treating the produce with respect and authenticity.
Sollo
Brazil born Diego Gallegos owns Sollo in Fuengirola, a restaurant that prides itself on sustainable fishing, sourcing their fish from their own fresh water aquaponic plant. Diego is know as "The Caviar Chef" and you can enjoy this delight at Solla from 12€. Tasting menus are around 100€ per person.
Messina
At Messina, chef Mauricio Guivanini fuses Mediterranean, South American and Asian flavours to create dishes that stand out in a competitive market. The restaurant located in Marbella earned it's first Michelin star in 2016. Tasting menus at Messina start at 75€ per person.
Grapevine Properties